NewRetroDesign.com is proud to provide the retro furniture, counter tops and lighting for Jimbo's Diner, located in the Bernardi Honda Dealership in Brockton, MA. Designed by Regent Associates, Inc., Westborough, MA and build by Construction Management & Builders, Inc. (CMB), Lynnfield, MA. Below are some pictures from the very successful grand opening:
(Hover mouse over image to freeze frame)
Why Does Steel Gauge Go Up, As Thickness Goes Down?
Many people ask us "Why does the thickness of steel diminish as the gauge increase (i.e. 14 gauge steel is thicker than 16 gauge steel). The explanation comes from the original development of a gauge measurement system in which the control measurement was based on 1" thick steel plate. From this base thickness, the steel was measured in diminishing fractions such as 1/14", 1/16", 1/20" and so on. The bottom number of the fraction was adopted as the "gauge" and so 1/16" became 16 gauge, 1/20" became 20 gauge. So, the higher the gauge the thinner the steel.
Our standard commercial chairs and stools are made using 16 gauge tubular steel which have tube walls that as a standard are 0.0598 inches thick. This is 25% thicker than most foreign imports, which are usually 18 gauge tubular steel and is 0.0478 inches thick: ((.0598/.0478)-1) = 0.25.
We Accept All Major Credit Cards, Checks, Wire Transfer and Paypal.



Free Vinyl and Laminate Samples are Available Upon Request.
To order or if you have any questions, please call us anytime at our
24/7/365 Customer Care Center:

(478) 320-2502
Or click below to send us an email with your Question:

Or click below to request a call back:

Some files on this website require Adobe Acrobat Reader. If you don't have it and want it, please click below:

NewRetroDining.com is the proud supplier of fine retro restaurant furniture to Jamaica Joe's Diner, Lounge and Bar, a new Franchise offered by Hog's Breath Company P/L, Airlie Beach, Queensland Australia.? The Grand Opening was held on December 20, 2005 and we went there to make sure the installation went smoothly.? The retro restaurant furniture arrived in perfect condition and everyone loved it all. Click Here to see the images from the opening night.? There was excellent live entertainment provided by Aaron Saxon and Shane Wilkie.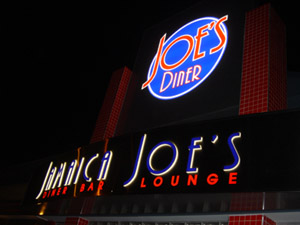 | | | |
| --- | --- | --- |
| | MADE IN AMERICA | |
We are proud members of:




Americans at Work


Support American Furniture Makers Listing of Products Made in the USA

Here is our retro cool Bowling Shirt Logo: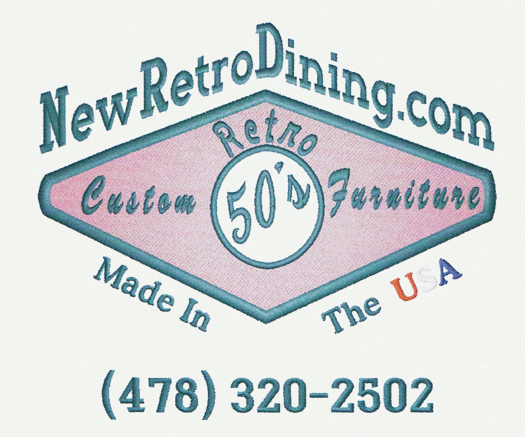 Links: newretrodesign.com newretrocars.com newretrohotels.com newretrobars.com
americannewretro.com artistagallery.com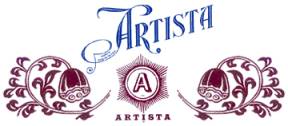 Artista Gallery, Inc.
1004 Briarcliff Road
Warner Robins, Georgia 31088
PH: (478) 320-2502
Fax: (404) 420-2890

2023 Artista Gallery, Inc. All Rights Reserved