1500-46 Retro Bar Stool
Features:

Classic fountain stool with revolving chrome ring seat, chrome finish standard
3-1/2" Column with 9" bell bottom
Shown with optional Grooved Column with pinstriping
Available with optional footrests.
1500-46 Pricing, each:
(Click on Grade above for vinyl color selection)
Black

Burgundy

Cardinal

Raspberry

Hunter

Bright Blue

Teal

Chrome column finish standard. Painted available as above.
Dimensions:
30" H x 14" W x 14" D
Seat Height:
18", 24" or 30"
Seat Diameter:
14"
Frame Finish:
Chrome standard,
painted available.
Swivel:
#801 rotating
Packed Weight:
25 lbs
Shipping Class:
Head: 85 base: 70
Packed per Carton:
Varies
COM Yardage:
1/3 yd. - price GR1

Special Seat Heights

(not exceeding 30")

Add $24.27
Footrests:
(not available on 18" H)

404 - $150.17

505 - $106.00

606 - $106.00

707 - $106.00

Grooved Columns:
Add $24.27

Optional Color Column

Grooved Pinstriping:

1-4 pcs. $74.84 flat charge

5+ pcs. $16.28 Each

(Prem Color add $9.83)


Click Here to View Spec Sheet
CLICK HERE TO DOWNLOAD TYPICAL COUNTER STOOL POSITIONS

CLICK HERE TO DOWNLOAD THE COMPLETE COMMERCIAL CATALOG AND PRICE LIST
To order or if you have any questions, please call us anytime at our
24/7/365 Customer Care Center:

478-320-2502
Or click below to send us an E-mail with your questions:

Or click below to request a call back: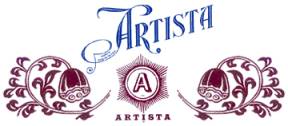 1004 Briarcliff Road
Warner Robins, Georgia 31088
Ph: (478) 320-2502
Fx: (404) 420-2890

2019 Artista Gallery, Inc. All Rights Reserved